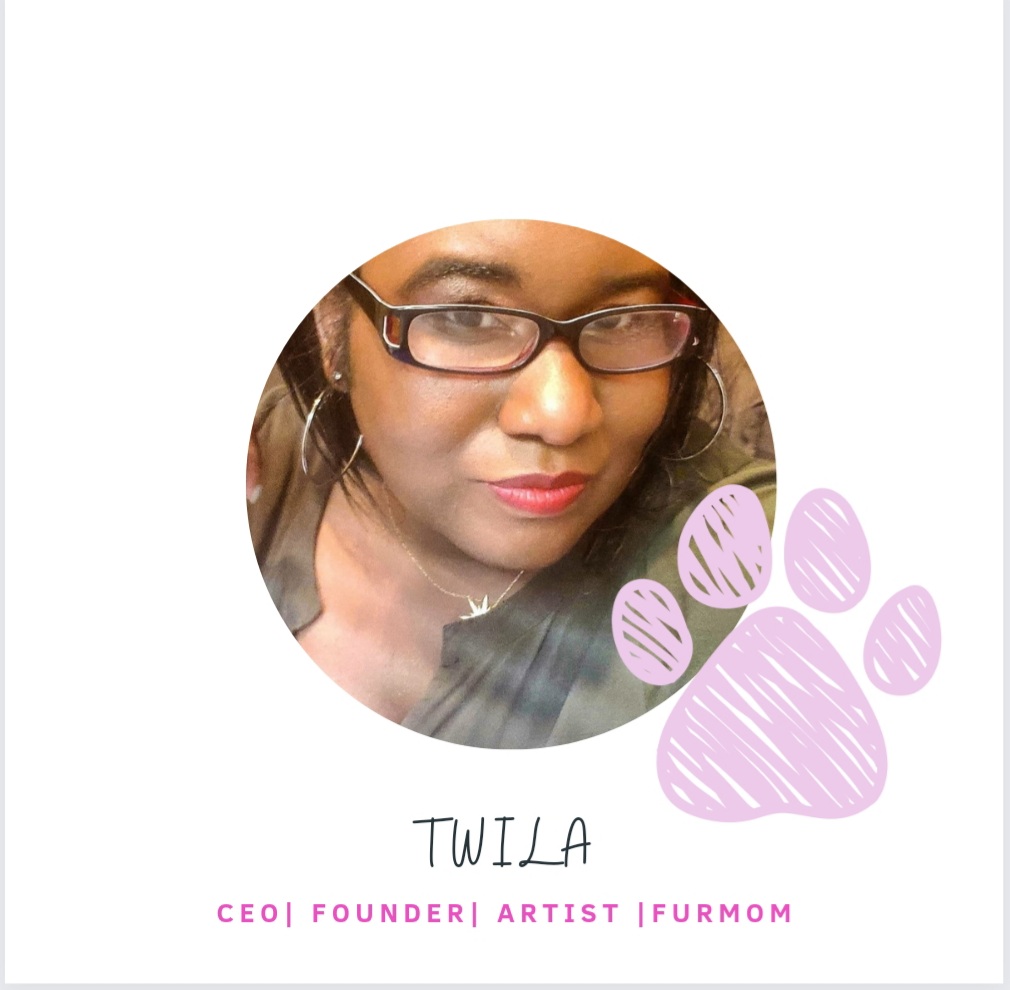 Born and raised in Uptown, NOLA, (New Orleans, LA) C.E.O & founder, artist, & fur mom! Twila has 9yrs of professional pet care experience & basically a lifetime of being a fur mom. Her expertise are cats & dogs. Twila has fostering experience and has cared for furkids in every life stage.
Twila is a pet lover, artist, baking connoisseur, & total boss. She opened her 5-star pet business, NOLAs Finest Pet Care LLC. back in 2013. She's proud to be Louisiana's FIRST bi black-owned pet care business.
She recently launched her exclusively for pet lovers' line, which offers unique must-haves. Painted or sketched New Orleans inspired stationery, home décor, clothing & more that ships everywhere in the U.S. NOLAs Finest Pet Care LLC is the only pet business in the area that makes human grade gourmet pet treats with the option of delivery via doordash. Twila's pawesome business is 8a, Hudson, & SEBD certified.
Laissez le bon temps rouler!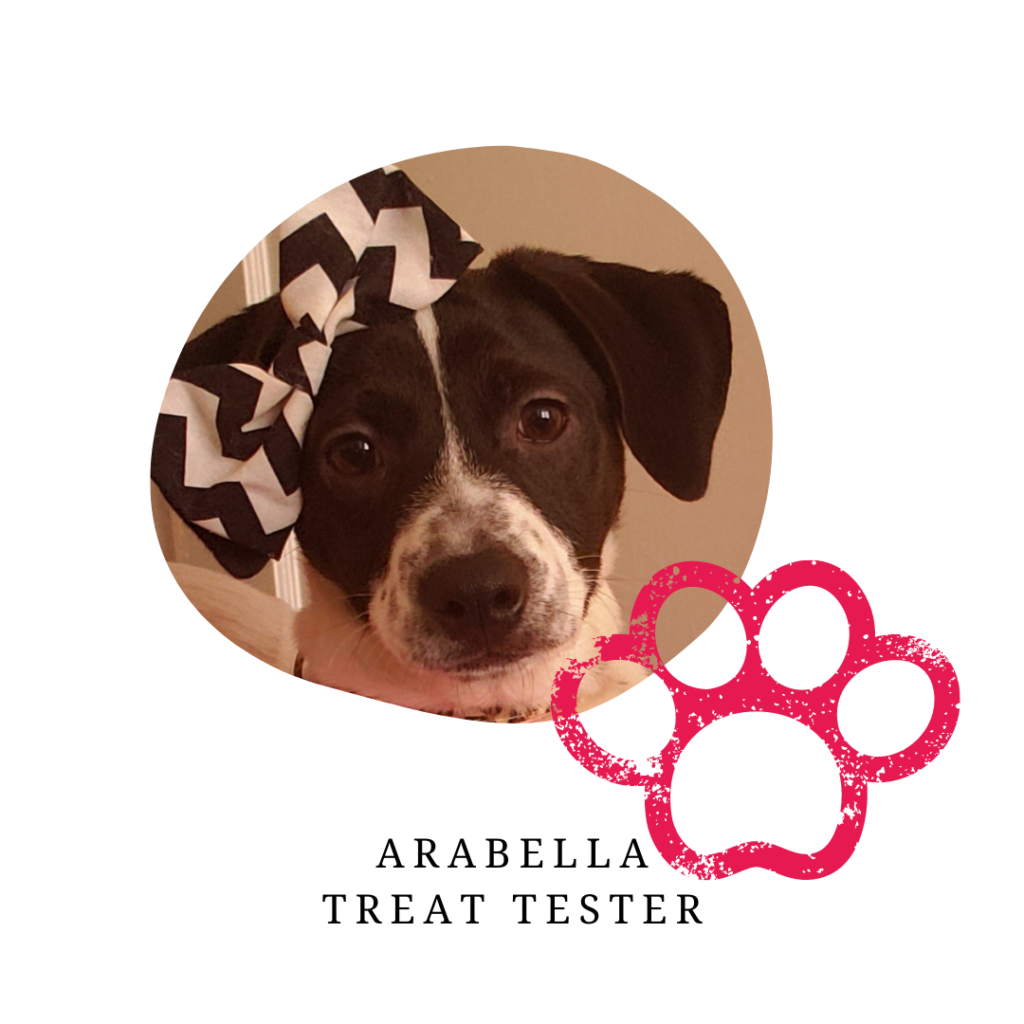 Who rescue who? This adorbs little girl is Twila's & Chris' fur baby. Few months before the pandemic They fostered Bella's biological mom & all of her siblings when they were born. Once they were healthy enough, Twila & Chris worked with a local rescue group to make sure mamma dog & puppies found forever homes. Bella captured her fur parents' hearts from the beginning. She's also NOLAs Finest Pet Care's official snackums tester & a very picky eater. She makes sure every treat is tail wagging good.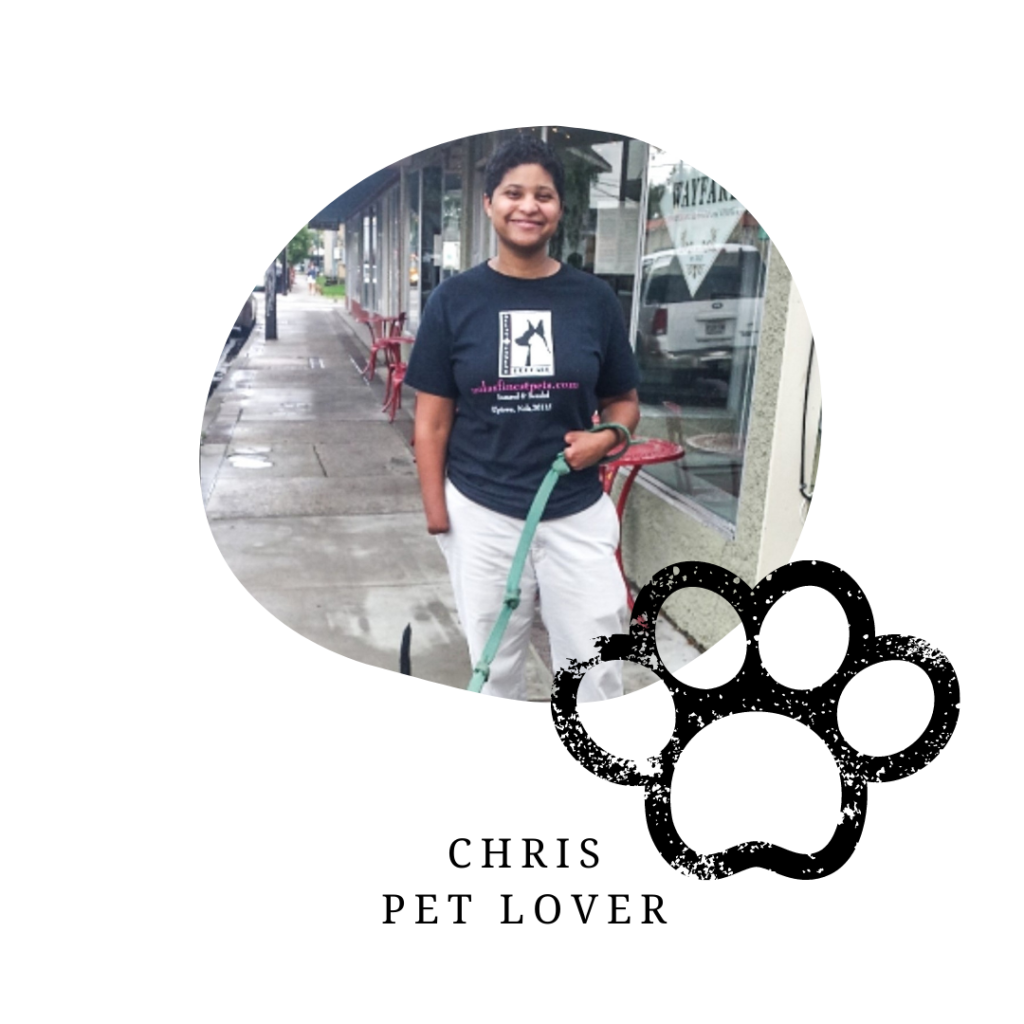 For those of you that's been clients since 2013, Chris did not disappear lol. After receiving her Master's from Tulane University she pursued her career with the federal government. But still helps Twila when needed  They're still living happily married ever after together! For those just meeting Chris, she's a bad ass brain aneurysm amputee survivor. That obviously doesn't allow anything to get her down. 
Inspiration behind NOLAs Finest Pet Care llc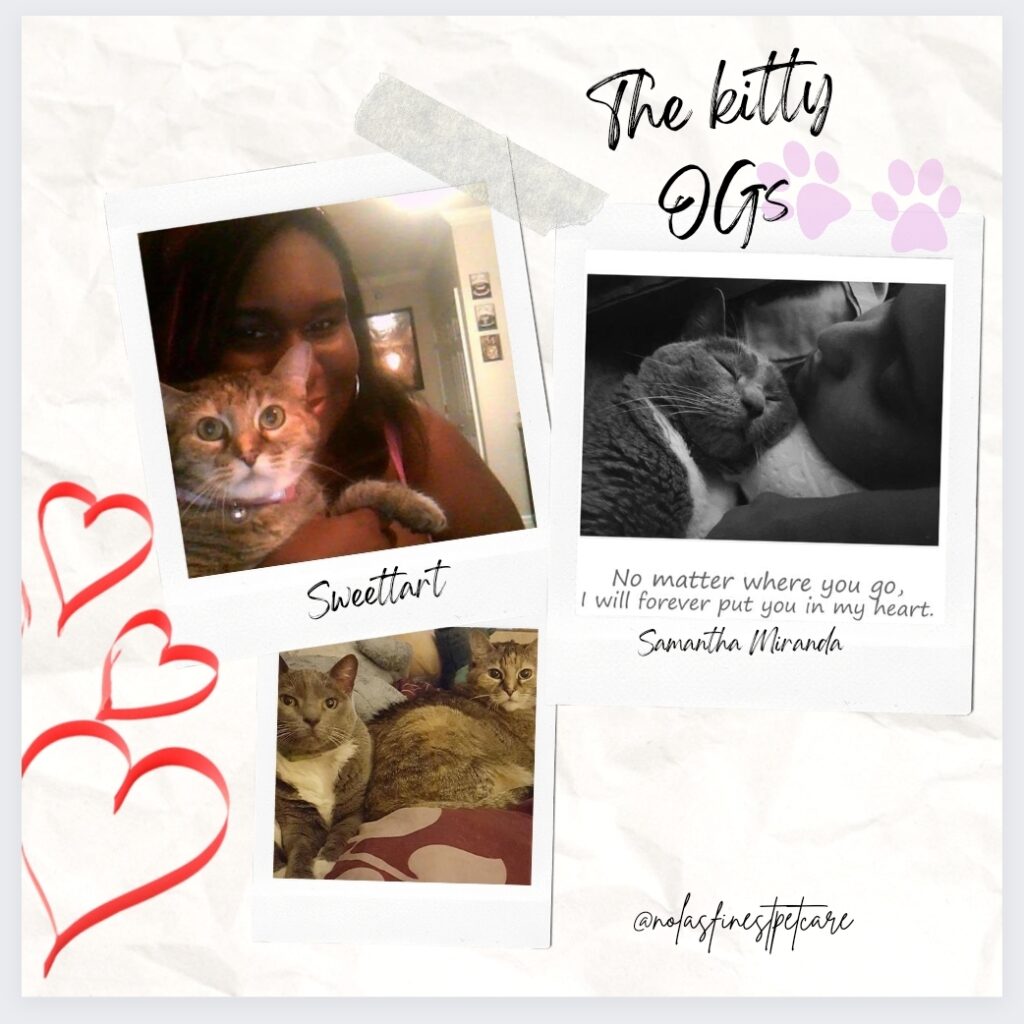 NOLAs Finest Pet Care llc is a company that provides loving care for your pets while you're away. It all started with these two spoiled kitties, Sweettart and Samantha Miranda. Sweettart (Egyptian Mau) was adopted by Twila when she was in middle school and Samantha Miranda (Russian blue) was rescued by Twila from an abandoned house a few weeks before hurricane Katrina in 2005. Chris met Twila two years prior & instantly became attached to the kitties.
Fast forward to Twila and Chris' mid 20s, they encountered a horrible boarding experience while traveling and promised the kitties never again. But what does a fur-parent supposed to do when you can't bring your furkid? That's when Twila's light bulb moment happened, and she started NOLAs Finest Pet Care llc.
Since then, they've been providing loving care for pets all over New Orleans. 
NOLAs Finest Pet Care is the only pet care company in New Orleans that you can trust with your furry family members.
Samantha & Sweettart went over the rainbow bridge by the time Twila & Chris reached 30. However, they both forever live on in their hearts and have been properly cremated thanks to Heaven's Pets at Lake Lawn Metairie.