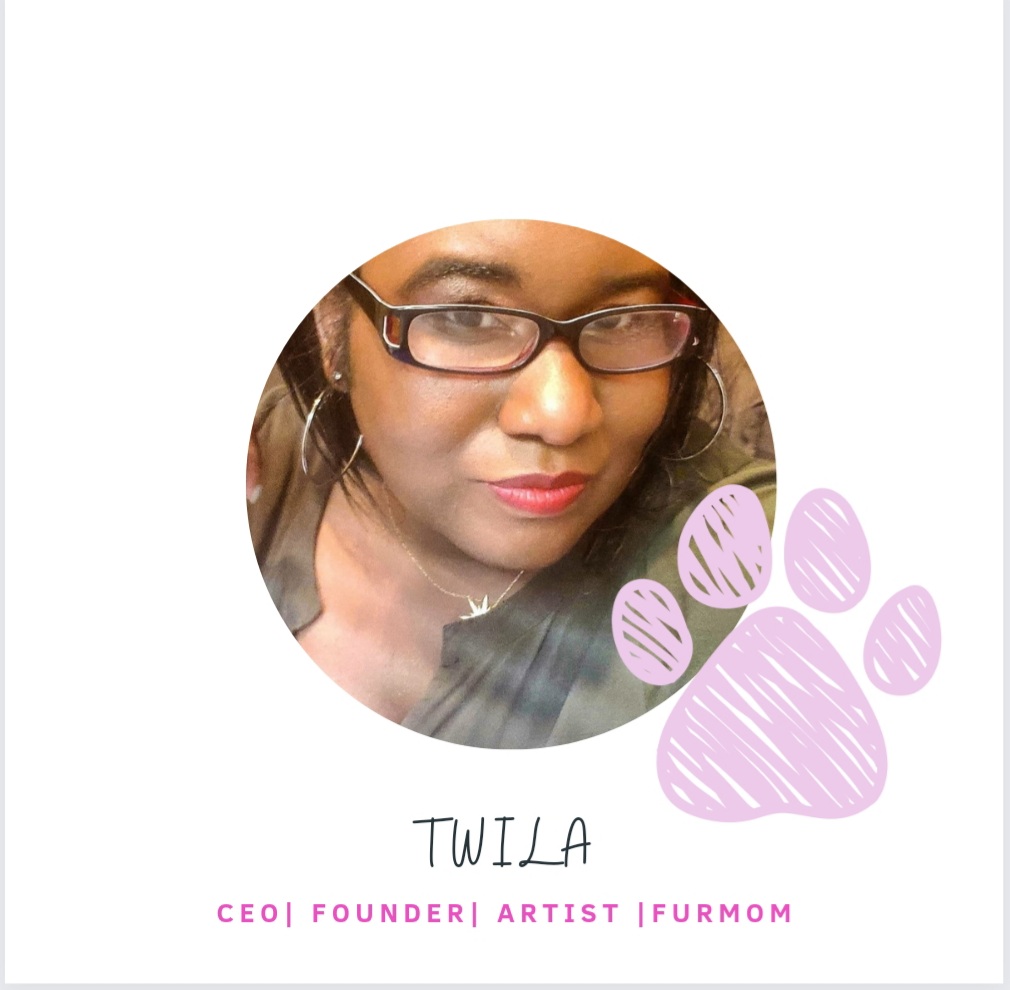 Meet Twila, CEO and founder of NOLAs Finest Pet Care LLC. Born and raised in Uptown, NOLA, Twila is a pet expert, artist, and proud fur mom. With over a decade of professional pet care experience and a lifetime of being a devoted fur mom, she specializes in cats and dogs and has extensive knowledge in fostering and caring for pets in every stage of life. Twila's passion for her work has earned her company the recognition of America's Best by Happy Doggo and Best in New Orleans by Kev's Best. Her accomplishments have also been celebrated in various publications, including Medium, Huffpost, and Disrupt.
Laissez le bon temps rouler!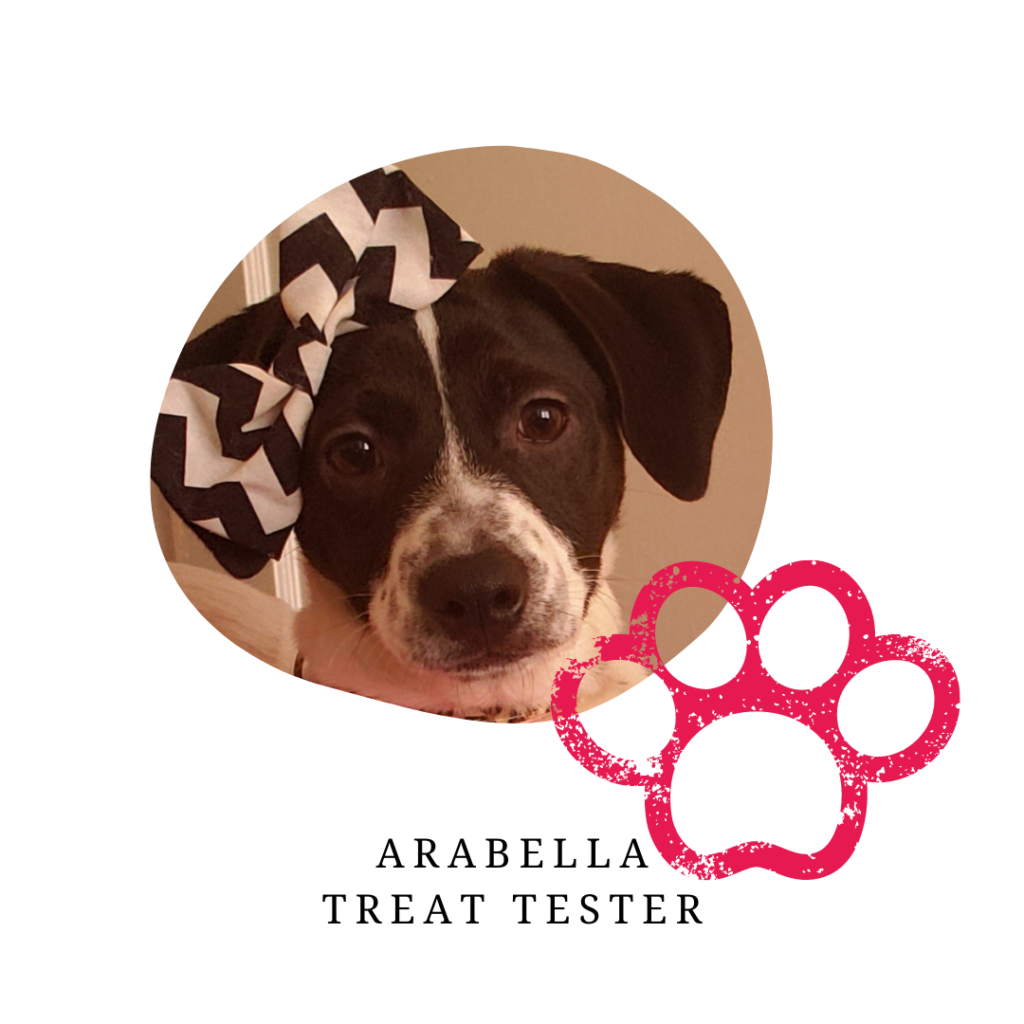 A Heartwarming Story of Rescue and Love
Meet Twila and Chris's adorable little girl, Bella – their beloved fur baby. A few months before the pandemic, they fostered Bella's biological mother and all of her siblings when they were born. Once they were healthy enough, Twila and Chris worked with a local rescue group to ensure that the mother dog and her puppies found forever homes. Bella quickly captured her fur parents' hearts, becoming a treasured member of the family. She's also NOLAs Finest Pet Care's official snack tester and a very discerning eater, ensuring that every treat is up to her high standards.
For those of you who have been our clients since 2013, you may have wondered what happened to Chris. After earning her master's degree from Tulane University, she decided to pursue a career with the federal government. However, she still assists Twila whenever necessary and is living a happy life with her wife, Twila & furkid, Bella. For those who are new to Chris, she is a remarkable survivor of a brain aneurysm and amputations. This experience has not dampened her spirit or outlook on life.
Inspiration behind NOLAs Finest Pet Care llc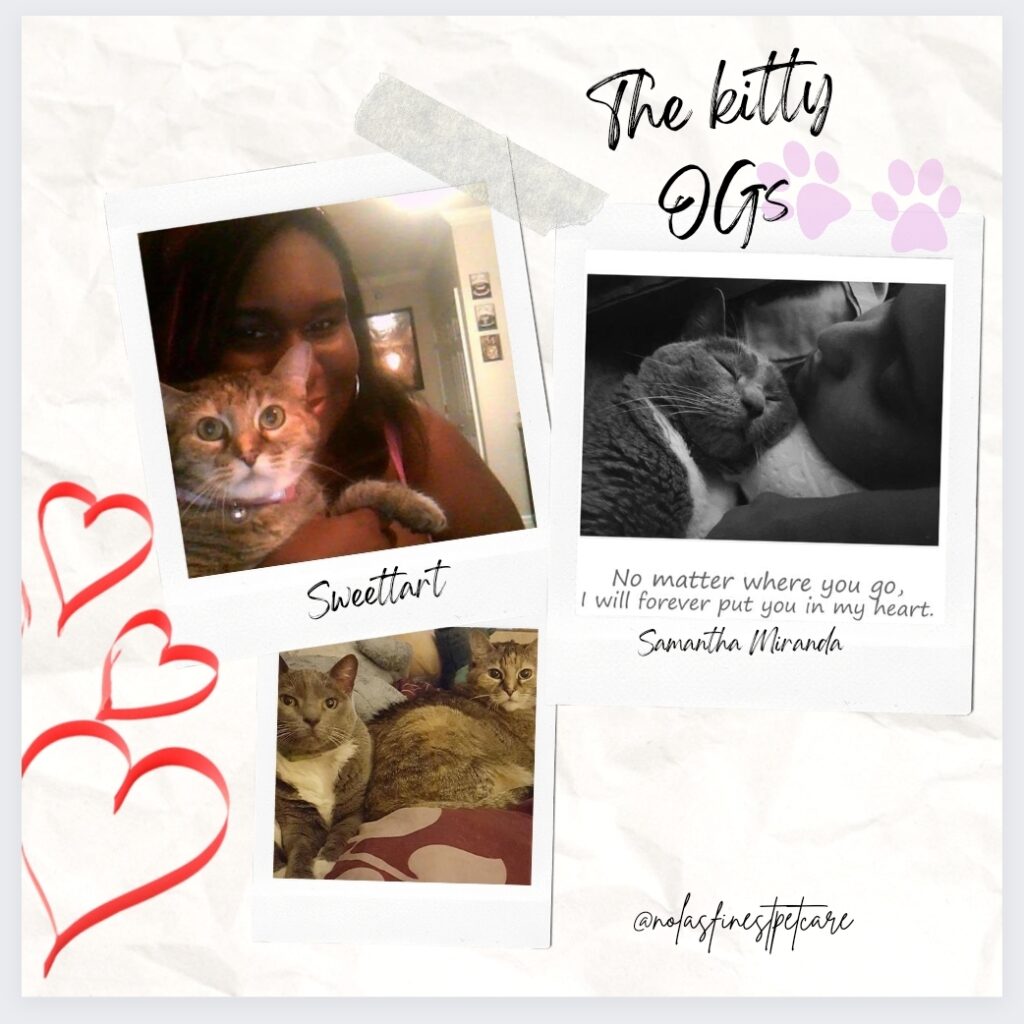 NOLAs Finest Pet Care llc: Your Trusted Pet Care Partner
NOLAs Finest Pet Care llc is dedicated to taking care of your furry friends when you're away. It all started with Sweettart and Samantha Miranda, two spoiled kitties who belonged to Twila, the founder of this company. Sweettart, an Egyptian Mau, was adopted by Twila when she was in middle school, while Samantha Miranda, a Russian Blue, was rescued by Twila from an abandoned house before Hurricane Katrina in 2005. Chris, who met Twila two years prior, became attached to the kitties instantly.
Twila and Chris had a terrible boarding experience during their travels in their mid-20s, which made them vow never to subject their fur babies to such a situation again. But what do you do when you can't bring your furry family members along? That's when Twila had her light bulb moment and founded NOLAs Finest Pet Care llc.
Since then, Twila and Chris have been providing loving pet care services to pets all over New Orleans. NOLAs Finest Pet Care is the only pet care company in the city that you can trust with your beloved furry family members.
Although Samantha and Sweettart are no longer with us, they both live on forever in Twila and Chris's hearts. They were properly cremated, thanks to Heaven's Pets at Lake Lawn Metairie.